Bahía Urbana ("urban bay") is an expanded waterfront pedestrian area that runs from Piers 1-4 all the way to Piers 7 and 8. It is the result of many years of planning and construction. This walking esplanade is the first thing disembarking cruise passengers see when they set foot in San Juan.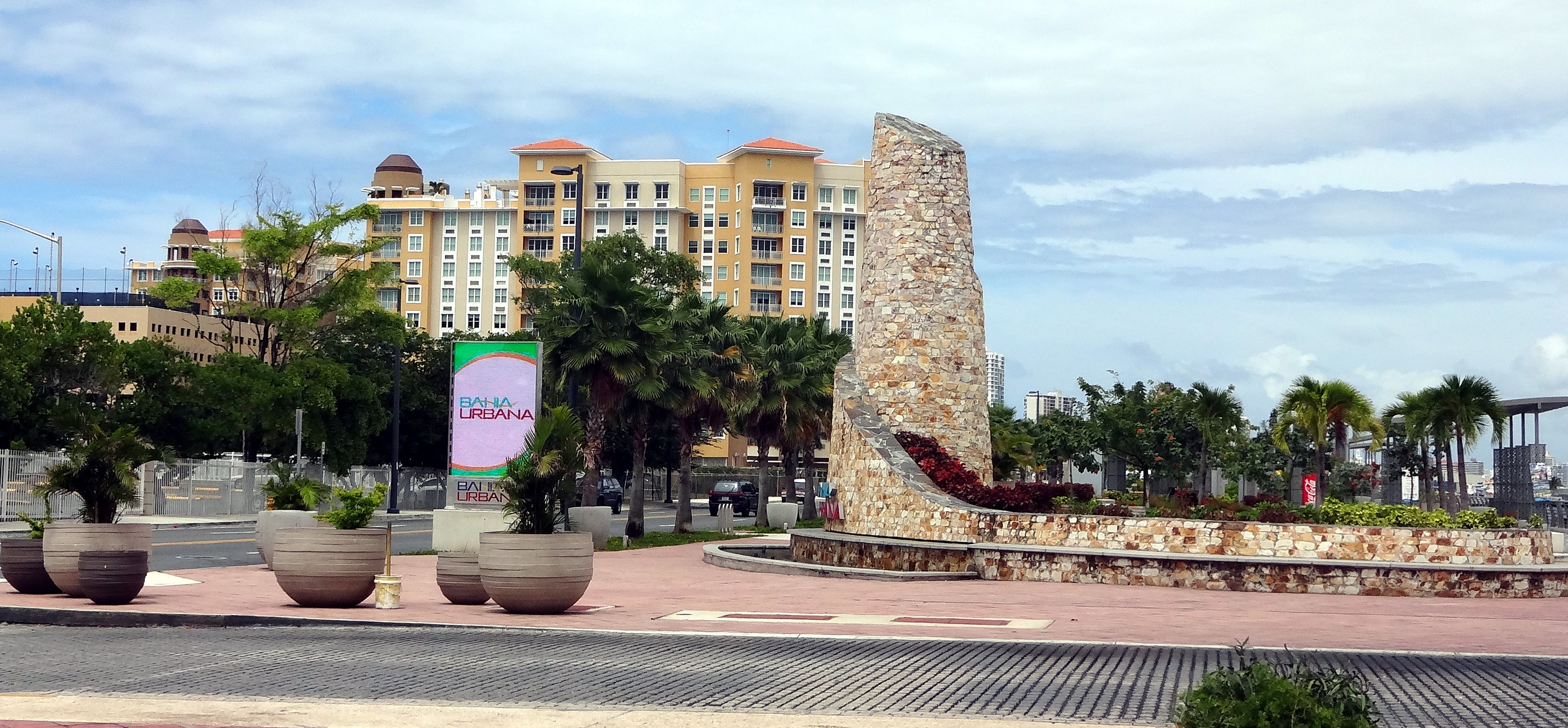 As you follow this walkway east you come to a park, outdoor amphitheater, restaurants, public restrooms. Continue walking east towards pier six and you will find docks for seaplane and boat tours of San Juan. Further down at piers 7 & 8 you will find restaurants, urban market, beach, and a trapeze school. The information center is at pier 8 and is open 7 days a week from 9:00 am to 6:00 pm. There is also a play area that has sand and water for children to splash around in and an old-fashioned carousel that operates on Fri.- Sun. nights. In the evenings from Thurs. to Sun. you will also find live music. Future plans include adding an artisan craft market and a small beach area.
It also offers amazing views of the Old San Juan bay. You can take a boat tour of the bay aboard a duffy boat with San Juan Water Tours, a sunset harbor cruise on the Amazing Grace or take a bike tour of the city. Rent the Bicycle is across the street from Bahía Urbana down around pier 8.
The area is open from 6 am to 11 pm daily and it is well lit.
For more information, visit: Bahía Urbana