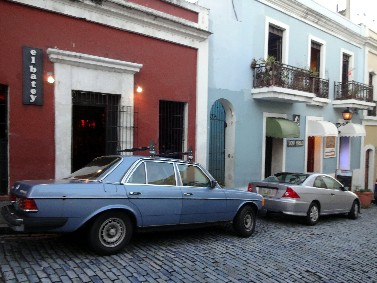 Old San Juan is full of amazing bars many with live music, creative latin-flavored drinks, and plenty of dancing opportunities. For the beer connoisseur, there is Old Harbor Brewery, the only micro-brewery on the island, and Taberna Lúpulo, which serves up to 20 artisan brews and several beer-infused dishes.
For those wishing to step out on the dance floor you can sample the authentic salsa music at Nuyorican Café or visit one of the other night clubs in Old San Juan for a variety of dance options.
Note: If you are caught walking in the street with an open bottle or glass of alcohol, both you and the place that sold it to you will be fined heavily.
Our Top Picks:
| | |
| --- | --- |
| Sports bar: | Nono's Café |
| Best place to party: | Señor Frog's |
| Bar with a view: | Café Darsenas at Pier #1 |
| Drink with the locals: | 3 Cuernos |
| Best happy hour: | La Sombrilla Rosa |
| Just looking for beer?: | Taverna del Lupulo |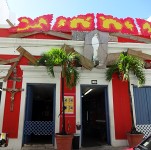 Rivera Hermanos Cash and Carry
157 Calle San Sebastian
Everyday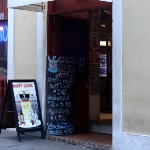 Los 3 Cuernos
259 Calle San Francisco
(787) 242-8666
Everyday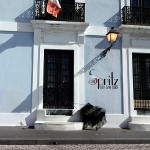 T Tuan
259 Calle Cristo
(787) 461-7369
Open Wed. – Sun.
Mon. – Tues. closed
151 calle San Sebastian
(787) 721-3772
Everyday til 2:00 am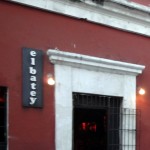 El Batey
101 Calle del Cristo
A fun Bar with its own character.
Everyday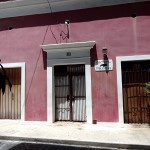 Cafetín Marrero
271 Calle Sol
787-406-7205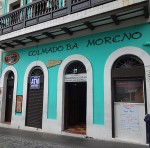 Colmado Bar Moreno
365 Calle Tetuán
A place where locals hang out.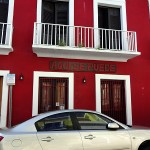 Aquí Se Puede
50 Calle Justo
787-724-8884
Open Daily noonish to very late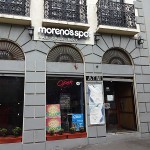 Moreno's Spot
361 Calle Tetuan
787-723-8653
Caribbean
Daily 7 am – 4 am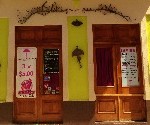 La Sombrilla Rosa
154 Calle San Sebastián
787-725-5656
Everyday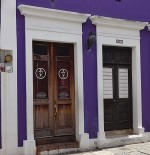 El Farolito
277 Calle Sol
(787) 644-0702
Locals Favorite Small Bar
Tue – Sun til 2:00 am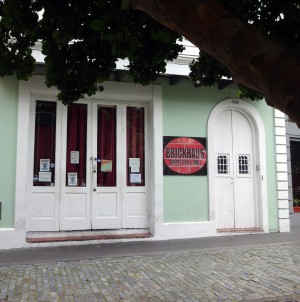 The Brickhaus 
359 Calle O'Donnell
787-723-1947
Everyday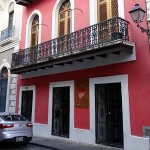 The Red Monkey
252 Calle Cruz
787-565-3181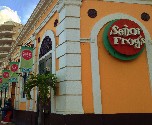 Señor Frog's
102 Calle Marina
787-977-4142
Everyday till 2:00 am

Nono's
100 Calle San Sebastián
787-725-7819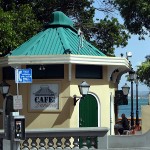 Café Darsenas
Plaza Darsenas Pier #1
Sit outside in a plaza and enjoy a drink
Everyday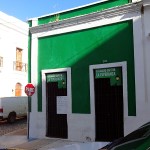 Colmado Cafetín La Esperanza
201 Calle San Sebastian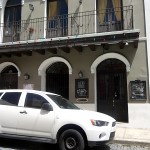 Mono Stereo 
150 Calle San Sebastian
787-723-7575
Open Wed.- Sun.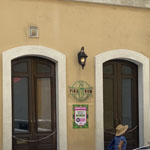 Pira Rum
105 Calle Cristo
Open daily 12:00 pm – 11:00 pm
Los Cuatro Vientos de Maria
353 Calle San Francisco
(787) 723-4222
Open Daily 11:00 am – 11:00 pm
Da Kiti
103 Calle San Sebastián
La Cubanita
51 Calle San Jose
Open Mon. – Sat. 6:00 pm – 4:00 am