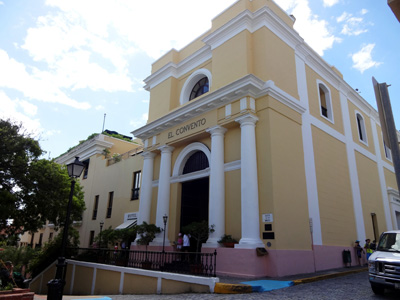 Old San Juan has a variety of upscale, mid-range, and budget-friendly lodging options to enjoy this old city and its many interesting and romantic streets. Please note that the cost of your stay varies depending on the time of year – summer and fall will always be more affordable than winter and spring prices. Keep in mind as well that some hotels tack on a parking fee. Make sure you call the hotel and ask questions before you book your stay.
You can check out our Vacation House and Apartment rental page for some more options.
The hotels below are listed by price range:
Budget Hotels-$
Midscale Hotels-$$
Upscale Hotels-$$$
Budget Hotels
Hotel Plaza de Armas   $
202 Calle San Jose
787-722-9191
Fortaleza Suites $
315 Calle Fortaleza
787-303-4288
Midscale Hotels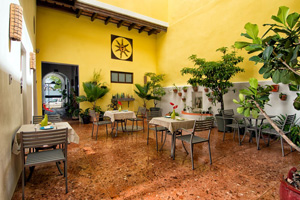 Casa Sol Bed and Breakfast $$
316 Calle Sol
787-399-0105
Casa Sol is a recently renovated bed and breakfast owned and operated by true "Sanjuaneros" (Old San Juan residents). The hotel has five uniquely decorated and charming rooms, an open kitchen, and a beautiful inside patio.  In less than a year it has become the #1 Trip Advisor hotel destination in Old San Juan and one of the top 10 romantic B&Bs in the Caribbean by USA TODAY. Price and service are hard to beat. Images of Casa Sol.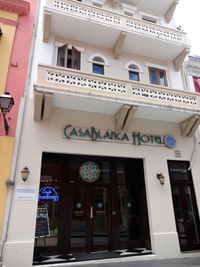 Casa Blanca Hotel   $$
316 Calle Fortaleza
787-725-3436
Casa Blanca is a trendy hotel located in the SoFo district or southern Fortaleza Street where popular restaurants and stores are located. It is a boutique hotel, with a mix of modern and Mediterranean design. Their roof top terrace is perfect for sunbathing or to just enjoy the view.
Sheraton Old San Juan  $$
100 Calle Brumbaugh
787-721-5100
El Colonial   $$
312 Calle San Francisco
787-977-1180
Alasol Apartments (3 night minimum)  $$
318 Calle Sol
787-724-4456
Upscale Hotels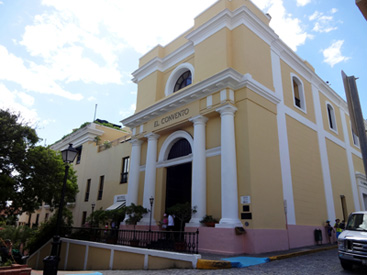 El Convento   $$$
100 Calle del Cristo
787-723-9020
El Convento is the greatest colonial hotel in Puerto Rico. This hotel is one of the top hotels listed and a member of the Small Luxury Hotels of the world. Expect museum-like hallways, beautifully decorated rooms, outstanding dining options, and a small, relaxing, roof top pool and view. Complimentary wine and cheese are offered daily on the second floor at 6 PM.