Casa Blanca was originally built in 1521 out of wood and was to be the home of Ponce de Leon, but it burned down and had to be rebuilt. The second time they built it out of stone. The original part of the house reached completion in 1523. Over the course of several years, the house expanded with different sections added in stages. Ponce De Leon never had the opportunity to live in the house because he died in 1521 before completion of the original wooden house.  Ponce de Leon's family occupied this house for 250 years before the Spanish military took it over.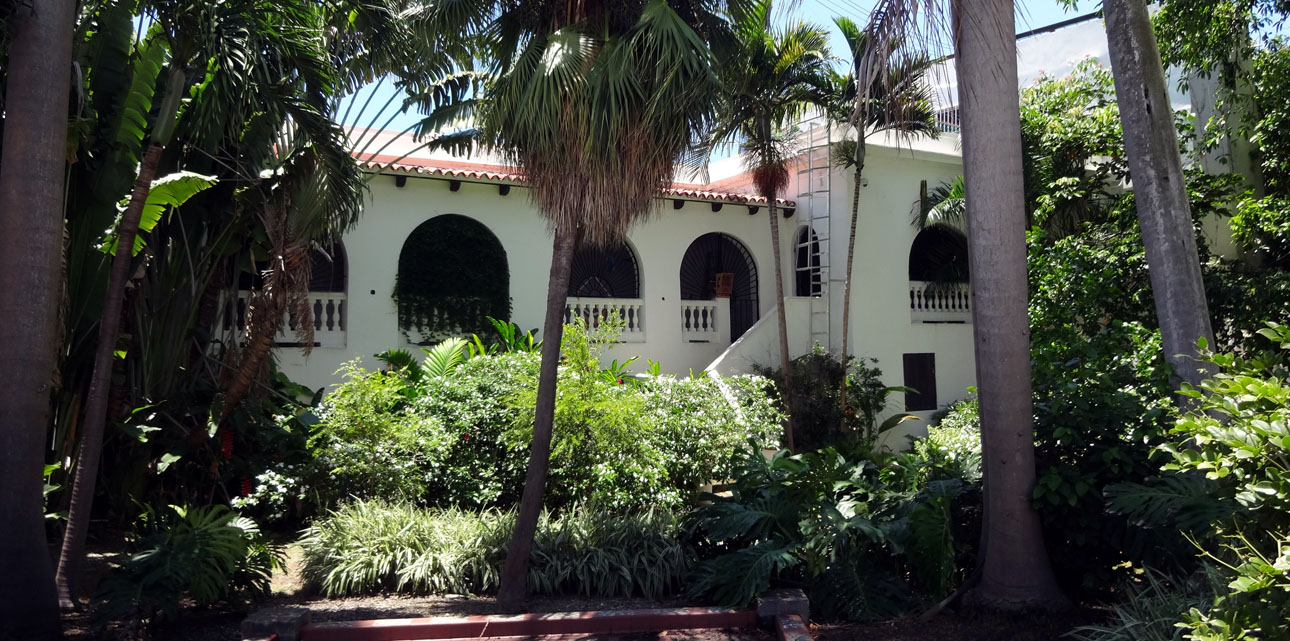 After the Spanish-American War, it was occupied by U.S. military.  In 1967 the Puerto Rican government obtained control of the house and declared it a national monument. The government eventually restored it to be a museum of life in the 16th and 17th century. The furniture is not original to the house. The Dutch destroyed the original furniture. Furniture had to be brought in from Spain to furnish the house in its present state.
You can visit the house and its beautiful gardens Wednesday to Sunday. It is closed on Mondays and Tuesdays. The second floor houses an exhibit chronicling the changes and additions to the house over the centuries.