If you desire to see even more of the island, or you are looking for a little adventure, Puerto Rico has some really spectacular sites all over the island. This list will give you a taste of what you can find.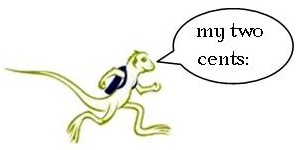 Click on the names of the attractions in blue below and a new window will open up with an eyetour.com video telling you more!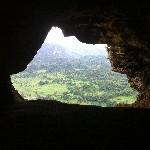 Cueva Ventana
Located in Arecibo, this cave offers a stunning view of the fields and river below. There is a short hiking trail leading up to the entrance to the cave. Make sure that you wear sturdy shoes and bring a flashlight or headlamp because the cave gets pitch black. There are also bats living here so try to be respectful to the creatures and keep your voices low.  Cueva Ventana is open at both ends and once you reach the other end you will understand the cave's name.  It gives you a window to the valley below.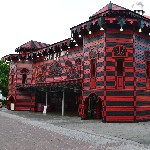 Ponce
Ponce, named after Spanish conquistador Juan Ponce De León, has many historical and cultural attractions as well. There are several museums to visit such as the Museo de Arte de Ponce, Museo de la Musica Puertorriqueña, Museo de la Historia de Ponce, and the Museo de Castillo Serrallés.  There are also several notable buildings that speak of Ponce's rich history like the Parque de Bombas, Casa Wiechers-Villaronga, and Casa Alcaldía, Ponce's city hall.
Parque de las Cavernas del Rio Camuy 
The River Camuy is the world's third longest underground river and it is located in an area of Puerto Rico known as "karst country". This area of uneven ground is due to the erosion of the island's limestone. As a result of this erosion, you can see some stunning caves.  At the park you can see where the Rio Camuy flows underground and explore cueva Clara.
Bahia de Fosforescente in La Parguera 
La Parguera is a fishing village, but it is the place to be at night. Many tiny dinoflagellates light up the bay with the slightest of movements with millions of small points of light. It is the only phosphorescent bay that you can swim in.
Observatorio de Arecibo
This was the world's largest radar-radio telescope operated by the National Astronomy and Ionosphere Center of Cornell University until it completely collapsed in early 2020. It was an enormous 1000 feet in diameter.  The telescope will not be rebuilt, but there are plans to build a state of the art STEM educational center there. The Visitor Center is open.
Cañon de San Cristóbal
A spectacular geological feature that was carved out by the Usabón river, it has several falls and ravines, many of which are over 700 feet deep. You can explore the visitor's center or hike the interpretive trails to see the beauty of this natural wonder.