If you have a little more time to spend in Puerto Rico, there are many other places you can go to explore the history and beauty of the island.  These places are reachabel in an hour or less and depending on what you would like to see they may even be accessible by bus, train, or ferry.  If you want you can even rent a car for the day to go exploring.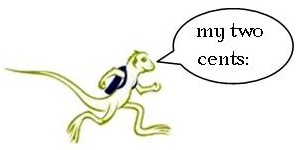 Click on the names of the attractions below and a new window will open up with an eyetour.com video telling you more!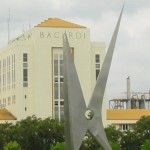 Bacardí Rum Factory Tour
Rum is one of the world's most popular drinks and is an ingredient in many other drinks.  One of the most famous Puerto Rican attractions is the Bacardi Rum Factory. Bacardi makes the best rum in the world, and it is present everywhere while taking the tour. Visitors get the chance to sample the rum and receive vouchers for two free drinks per person, which means that the rum will be plentiful. The tours of the facility are about every half hour. However, take note that drinking is not allowed on the tour itself, so it may be wise to arrive early to have time to drink or wait until everything is over before enjoying the rum.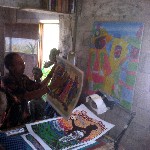 Estudio de Arte Samuel Lind
The studio of well known artist Samuel Lind is in the town of Loíza Aldea. You can tour the studio, purchase the artist's work, and even get the opportunity to talk with him.  Lind uses various types of media to capture cultural life and the beauty of the Island.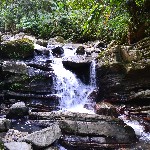 El Yunque
El Yunque is 28,000 acres of tropical rain forest that is home to a very diverse variety of plants and animals. You can explore 13 miles of trails independently or get a guided tour. It remains virtually untouched and serves as a research site for numerous studies. Some of the plant life here is unique to El Yunque and cannot be found anywhere else!Free admission to El Portal in 2014:  June 14th, September 27th, and November 8-11th.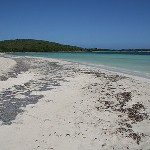 Beaches
There are several beaches near Old San Juan that you can visit to soak up some tropical rays. Among them are Parque del Tercer Milenio, Condado, Ocean Park, Isla Verde, and Carolina.
Isla de Cabras
Isla de Cabras was one of Spain's strategic lines of defense when it inhabited the isand. It is home to El Cañuelo also known as Fort San Juan de la Cruz, a fort built in 1610 to help defend the city of San Juan.  On the other end of the island you will find a different set of ruins. They are the remains of a leper colony that inhabited the island in the late 19th and 20th centuries. You can explore these two sites or sit on one of the many park benches and enjoy the view of the bay and the city of Old San Juan.
Museo de Francisco Oller 
This art museum is housed in what was once the city hall of Bayamón. This 2 story museum's prize collection is the many works of Francisco Oller depicting Puerto Rican life in 18th and early 19th century. There are also collections of a few other artists as well as a collection of carved "Santos".
Caparra
Ponce de León founded the first settlement, Caparra, in 1508.  By 1521 the settlers abandoned it and relocated to what is now Old San Juan. Today there is a museum housing artifacts found in the ruins of this ancient colony as well as artifacts found all over the island.
Las Cabezas de San Juan Reserva
The reserve features 7 distinctly different coastal ecosystems including a coral reef and a bioluminescent bay.  On the highest point of the reserve is a lighthouse built by the Spanish and lit in 1882.  It has been in continuous use to this day. The reserve offers a 2 hour trolley tour and you can go into the lighthouse where there are additional exhibits that you can visit to learn more about the reserve.
San Gerónimo
The Spanish built this fort in 1609 to help defend Old San Juan against enemy invasion.  It was a small defensive battery with only four cannons.  In 1797 it played a vital role in a British attack let by Sir Ralph Abercromby. The Spanish stationed there managed to drive the British into retreat.  San Gerónimo continued to serve as a military outpost until the early 20th century.