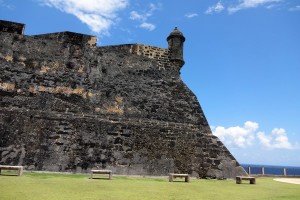 Every year, as part of the U.S. National Park Service, the forts in Old San Juan offer free admission during certain days. This coming Friday the 25th of August the admission to the forts El Morro and San Cristóbal will be free!
If you are planning to be in Old San Juan this Friday, visit one or both of the forts and learn about their history and defenses. Click the links below to learn more about each fort.
Upcoming free days at the forts in 2017: September 30th, November 11th, and November 12th.