Puerto Rico is the second largest port for cruise ships in the western hemisphere.  More than 24 ships make San Juan their home port.  Over a million travelers from cruise ships visit Old San Juan each year. There are 4 cruise ship piers  (#1, #3, #4 & Panamerican Pier) with the capacity of two cruise ships on each pier . Most ships dock at piers 1,  3 and 4, but occasionally they may use the Frontier port or the the Pan Am port. Make sure you check your itinerary to see which port your ship is docking at. If your ship docks at the Frontier or Pan Am ports you will need to get a taxi into Old San Juan. If you dock at either pier 1, 3 or 4, then you are within walking distance of the the city.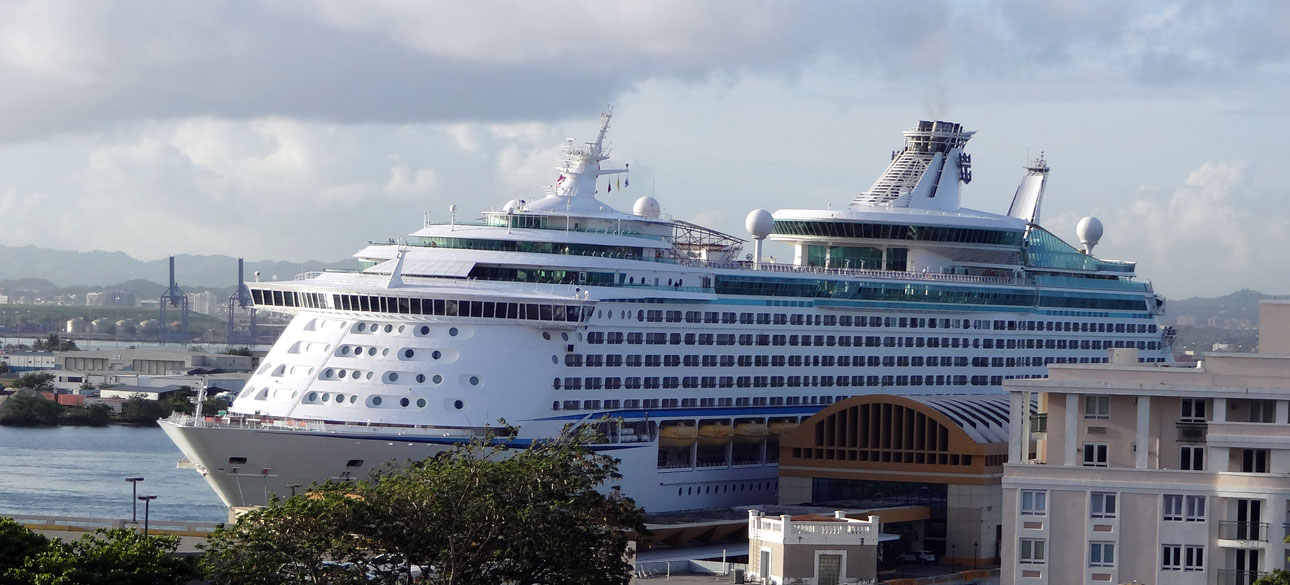 The following links below offer you more information on getting to Puerto Rico by cruise ship:
Cruise Line International Association (CLIA) – Provides information on cruise lines.
Azamara Club Cruises
Carnival Cruise Lines
Celebrity Cruise Lines
Holland America Cruise Lines
Norwegian America Cruise Lines
Princess Cruises
Radisson Seven Seas
Royal Caribbean Cruise Line
To find out what ships are in port in San Juan on any given day you can check out the port schedule. This schedule will also tell you what hours the ship will be there. Please note the schedule is in 24-hour clock time.
If your time in port is limited, there are still many things you can experience on our brief visit.  Some of the nearby attractions include:
Shopping on Calle San Francisco and Calle Fortaleza
A bite to eat in the Sofo District
All Garitas stop at the cruise ship pier as well. They are free and run all over Old San Juan. For more information on Garitas, you can find a map here. This site also has an interactive map you can use to locate a Garita for a ride.
For more information on the things to see and do in Old San Juan you can go to the Visitor's Center:
Puerto Rico Tourism Company
Edificio Ochoa
500 Calle Tanca
San Juan, Puerto Rico 00901
800-223-6530
Hours:
M-W, Sat. 8:30am – 8:00pm
TH 8:30am – 5:30pm
F 8:30am – 6:30pm
Sat. 9:00am – 8:00pm